Connect with BlueCat for Advanced Network Security & Cost Savings
Enter your email below to discuss how BlueCat can help improve your network security, reduce compliance and operating costs, and take the first step towards a safer, more efficient network.
Transform Your Network Security with BlueCat's Advanced DDI Solutions
Hi, I'm Takahiro Okamoto, and I want to show you how easy it is to boost your cloud capabilities AND protect yourself from DNS security threats. 
To learn how BlueCat Edge, Japan's experts in DDI, can form the foundation of your organisation's core network service, schedule a meeting with me today.
What is BlueCat Edge?
Discover how BlueCat Edge and our advanced DNS security solution can protect your organisation from DNS cyber threats.
Every day, we help clients just like you to roll out industry-leading hybrid cloud platforms.
Discover how your business could benefit. Book your FREE consultation now.
Stop DNS Attacks in Their Tracks: Detect & Block Threats at the First Hop of Your Network
Don't let attackers enter your network or cloud. Deploy BlueCat Edge to implement powerful Zero Trust DNS network security policies.
Strengthen Your Network with Bulletproof DNS Security
With BlueCat Edge, you can utilise Service Points – a lightweight, cloud-managed software that sits at the network edge and can be easily scaled to provide resilient and secure DNS.
Improve Threat Visibility with Your Existing Security Tools
Seamlessly integrate your DNS query, block lists, and threat data with your security intelligence solutions, including Splunk, CrowdStrike, and other third-party threat feeds.
Global brands that trust BlueCat Networks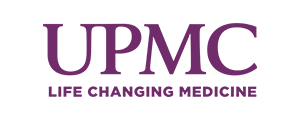 With BlueCat and our advanced DDI solutions, it's possible to secure your network AND reduce compliance and operating costs.
So don't wait until it's too late to take action. Start building a safer, more efficient network.
Book your FREE consultation call with me now.