Happy people make big things happen
When you're a BlueCat, you're never a small cog. Your voice always matters and your ideas always count — to everybody, including our leadership team.
Plus, we have fun. We have socials. We have parties. We have Super Smash Bros tournaments.
Basically, we love working here. And so will you.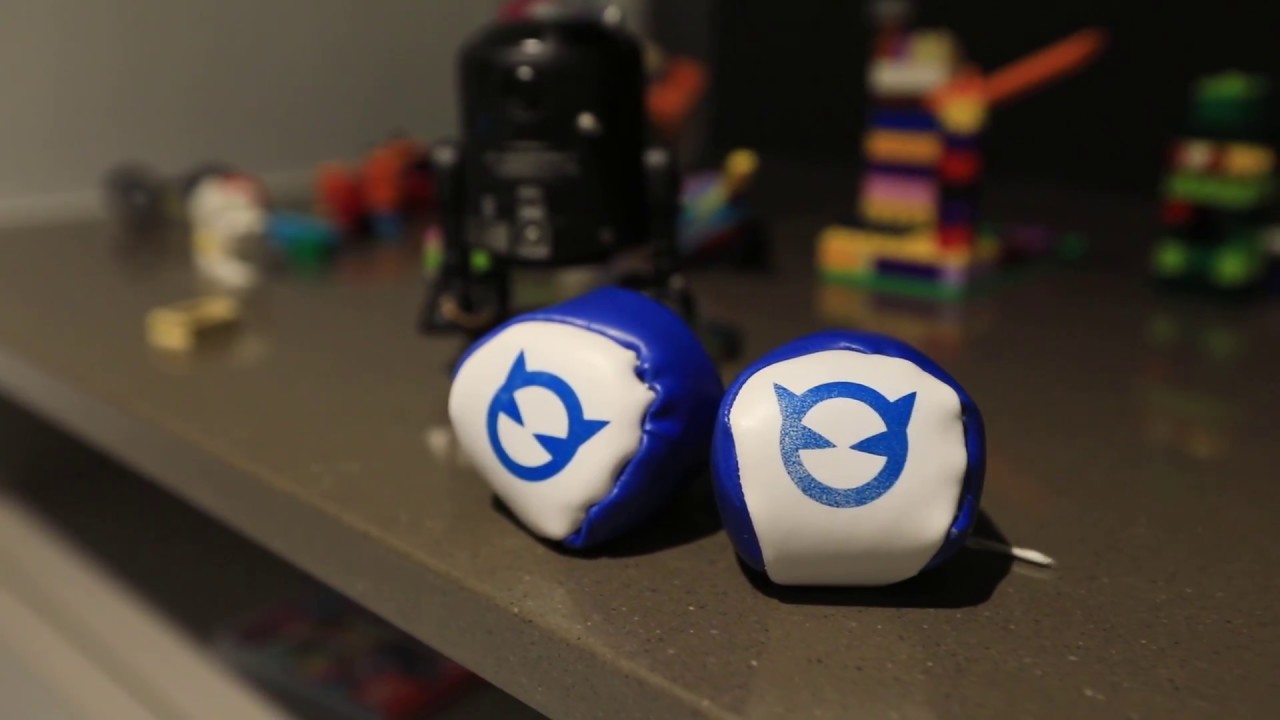 Things to love about working at BlueCat
We build cutting-edge software for some of the biggest organizations in the world – across all industries.
We are inspired to challenge ourselves everyday.
We want our employees to try new things and grow. We aren't afraid of failure.
We know we won't have success without each other.
Every day is an exciting day in the office, never know what to expect.
Values that stand the test of time
We've grown a lot over the years, but the BlueCat culture has held strong. What's kept us sturdy through all that change is the solid foundation of our five core values:
Collaboration
Silos aren't welcome here. We believe we only win one way: together. That's the most fun way to work and the most effective.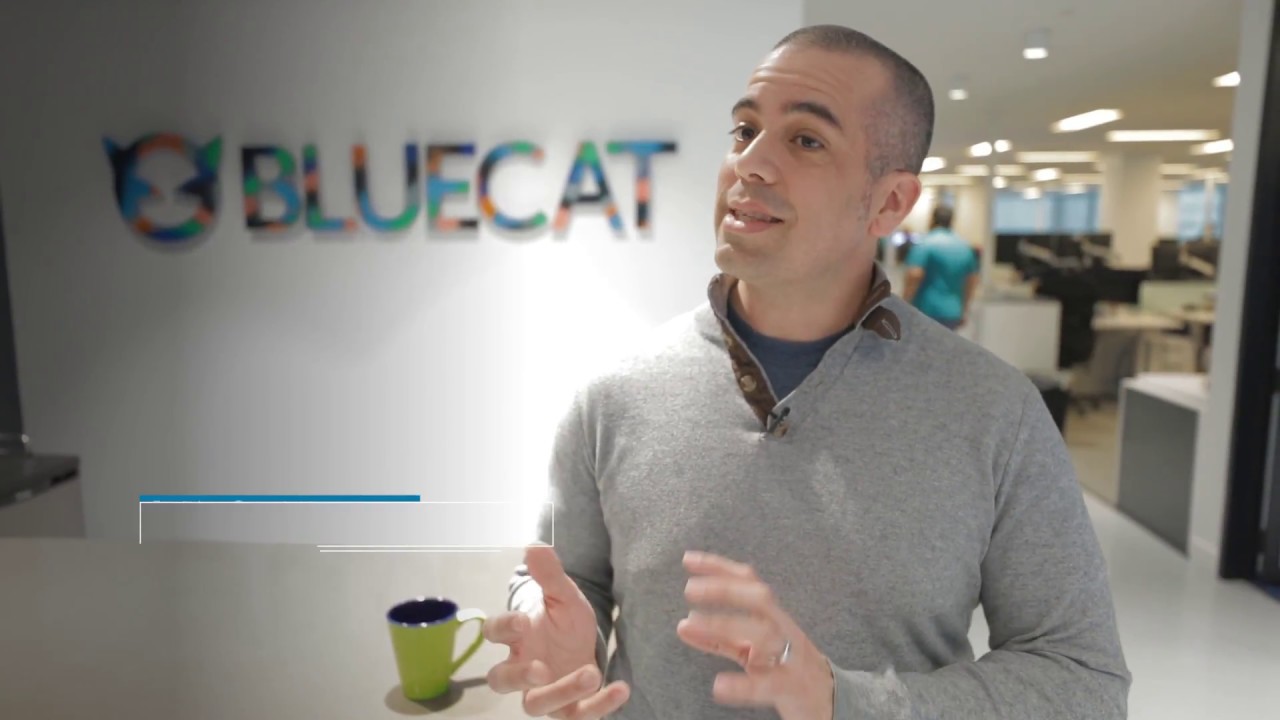 Clarity
We're a diverse company, dealing with some very technical stuff. We stay on the same page with clear communication, and clear purpose.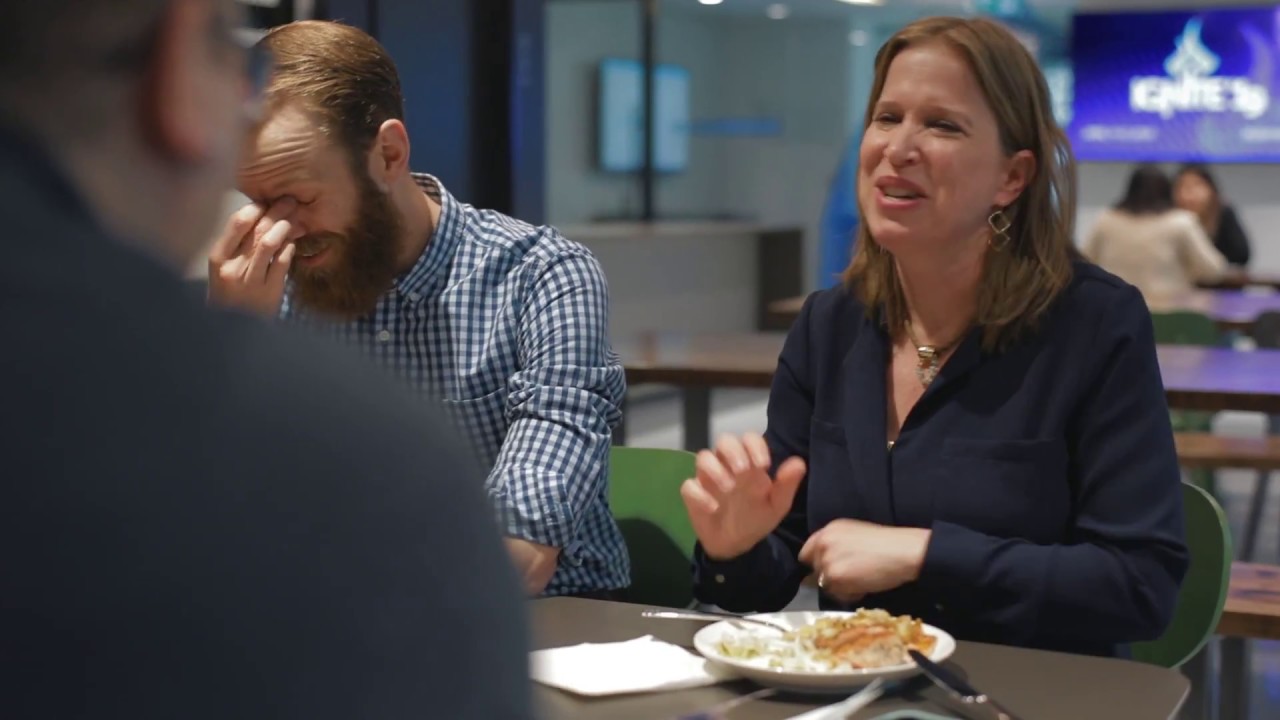 Curiosity
We ask questions: to our customers, to each other, to ourselves. That's how we find the right answers — the answers our rivals don't find.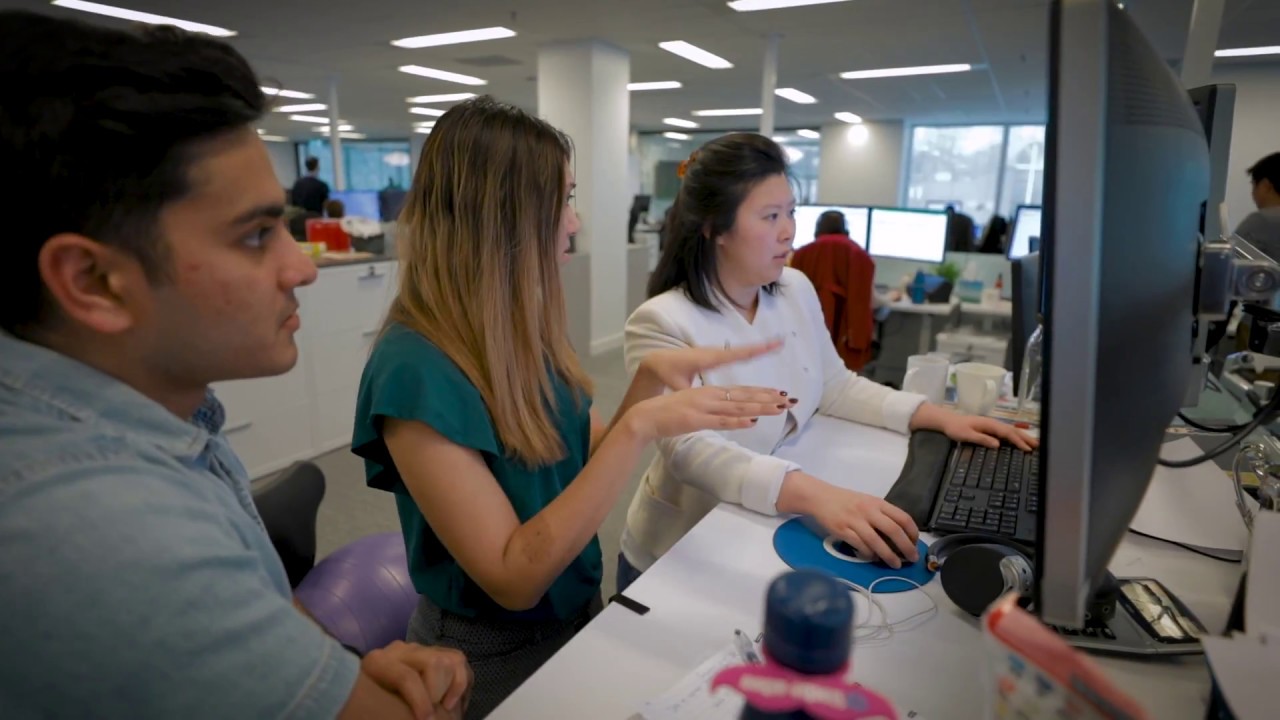 Transparency
Withholding information leads to bad decision making. So, whatever our role, we're open with each other, and share what needs to be shared.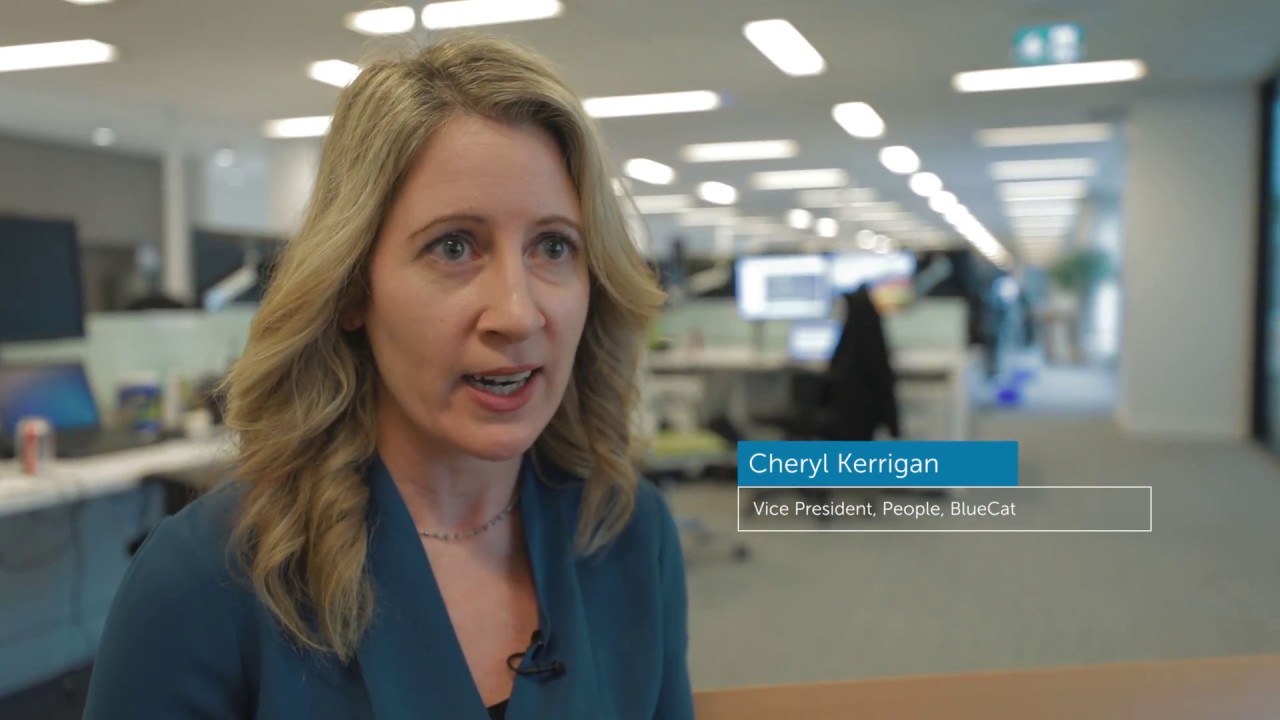 Ownership
We give people ownership so they can take risks without fear of failure, while having a motivating personal stake in succeeding.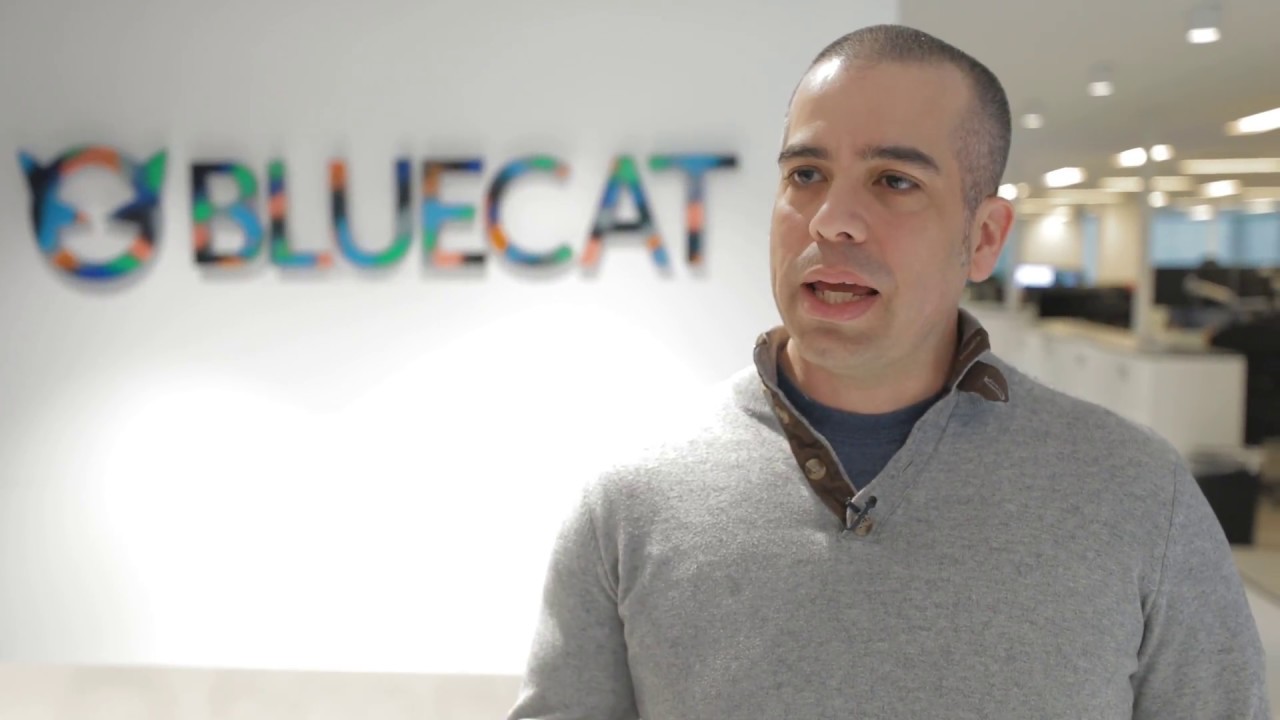 Our Culture Code
This list was crowdsourced from the BlueCats themselves. It's a guide to bringing our values to life. And we stick to it.
Software Engineering
Our Software Engineering team's priority is delivering high-quality, cutting-edge products. Innovation is at their core.
They run an Agile shop across all three of our products and make use of product demos and daily standups to keep each other in the loop on all of the amazing things happening here.
Customer Success
Customer Success are the face of BlueCat for our customers. They listen to what our customers tell them about their experiences and needs so we can serve them better with outstanding customer experiences.
They call themselves "BlueCat's frontline warriors". We've never actually seen them wearing body armor, but we get what they mean.
Sales
Our Sales team likes to have fun and win together. They're intelligent and market-aware professionals who love bringing creative solutions to the table to help grow and transform BlueCat.
Marketing
The Marketing team moves fast, works hard, and (in their own words) "gets sh*t done". But what sort of sh*t, exactly?
Well, things like working closely with our customers and leveraging their expertise to deliver lead- and demand-generating content and campaigns, marketing new product releases, getting customer advocacy, and contributing to the BlueCat office swear jar…
Finance
We guarantee you'll never meet a more collaborative, high-energy, and high-performing Finance team than the one at BlueCat.
They're a big group that has grown and developed into the heroes of all things numbers for our organization.
They keep everything running efficiently and balanced — so we all get paid. (On payday, they're everybody's heroes.)
IT
Our IT team is a family. They rely on each other through all the craziness to make sure our global team of BlueCats are always supported and performing at their best.
People
The People team's priority is making sure BlueCat employees love coming to work every morning.
The team works cross-functionally (and tirelessly) to promote and enable everyone's success at BlueCat. They put people over processes. And, speaking as people, we're grateful.
Product Management
Our Product Management team's priority is delivering amazing products that our customers trust and depend on.
The team is continuously accessing market direction, competition, customer feedback, and user experience to ensure BlueCat product success.
Legal
Our small but mighty Legal team works diligently behind the scenes to support all of our employees.
They're a whip-smart group of in-house lawyers taking on projects and cases that challenge them to think big and differently.
Join us as an intern/co-op
There's no better place to get experience, strong mentorship and exposure to an amazing work culture as a co-op student. Take a look at our hiring process for details on how to apply.
Officially a great place to work
Equal opportunity employer
BlueCat provides equal employment opportunities for all individuals regardless of age, sex, disability, race, ethnic origin, citizenship, creed, sexual orientation, marital status or any other ground as described in the Ontario Human Rights Code.
BlueCat Networks is committed to accommodating all applicants in accordance with the AODA and the Ontario Human Rights Code for all employment activities including the recruitment process.
Protecting your privacy
BlueCat requests certain information from you if you would like to register as a user of this site. Protecting your privacy is important to us so BlueCat will only collect, use, retain and disclose your personal information in accordance with our Privacy Policy.
By submitting your personal information to this site, you agree to the terms of this Privacy Policy, and consent to such collection, use, retention and disclosure by BlueCat.
Open to feedback
BlueCat welcomes feedback on how we provide accessibility for any of BlueCat programs, goods, and/or services. All feedback, including complaints, can be directed to [email protected]. BlueCat will ensure our feedback process is accessible to people with disabilities by providing or arranging for accessible formats and communication supports, on request. A copy of the feedback process will be provided upon request.
All submitted inquiries can expect to hear back within 10 business days.
Products and Services
From core network services to multi-cloud management, BlueCat has everything to build the network you need.