BlueCat Networks Hosts Solution Webinar with IBM on Migrating to IPV6 with IPAM
Toronto, Canada – June 6, 2012– BlueCat Networks, the IPAM Intelligence™ company, today announced its participation in World IPv6 Launch, a global event marking the permanent start of IPv6 services on June 6. Organized by the Internet Society, and building on the successful one-day World IPv6 Day event held in 2011, World IPv6 Launch represents a major milestone in the global deployment of IPv6. As the successor to the current IPv4Internet Protocol, IPv6 is critical to the Internet's continued growth as a platform for innovation and economic development. To further demonstrate its commitment to IPv6 education and readiness, BlueCat Networks will host a webinar featuring IBM on how organizations can simply and cost-effectively transition to IPv6 with IP Address Management (IPAM).
"By participating in the global World IPv6 Launch, BlueCat Networks aims to support the successful rollout of IPv6 and highlight the importance of DNS, DHCP and IP Address Management in simplifying the migration to the new protocol," said Brad Micklea, Vice President of Product Management, BlueCat Networks. "Network-dependent IT initiatives like cloud, virtualization and BYOD are rapidly consuming organizations' last remaining IPv4 addresses. Organizations that delay their transition to IPv6 risk stifling innovation and losing global connectivity with customers, partners and suppliers – especially those in emerging markets like Asia Pacific where IPv6 adoption is already well advanced. IP Address Management is essential to insulate end users and administrators from the complexities of the new protocol. Without IPAM, organizations will struggle to assign, track and manage IPv6 addresses and networks."
IPv6 makes traditional methods of managing IP addresses with spread sheets, manual processes and home-grown solutions a thing of the past. BlueCat Networks' DNS, DHCP and IPAM (DDI) solutions deliver the industry's most comprehensive out-of-the-box support for IPv6. The latest release of BlueCat Networks' market-leading Proteus IPAM platform and Adonis DNS and DHCP solution includes full IPv6 support, including:
DHCPv6 –The Adonis DNS/DHCP solution includes full support for DHCPv6 to provide stateful assignment of IPv6 addresses. Administrators can easily configure DHCPv6 ranges and options, as well as receive DHCPv6 lease notifications within Proteus.
DNS – Adonis DNS/DHCP provides full support for IPv6 DNS, allowing customers to track IPv6-only and dual-stack hosts. Proteus also supports Dynamic DNS (DDNS) and DNS Security Extensions (DNSSEC) for IPv6, ensuring that full functionality is available for both IPv6 and IPv4.
DNS64 – Automatic DNS translation of A records to AAAA for IPv6-only environments. DNS64 support is a critical component of a NAT64 transition solution that enables customers to respond to IPv6 client requests without the need to dual-stack or create a specific IPv6 service.
IPv6 Communication – Adonis provides full service support over IPv6, allowing IPv6 clients to communicate with Adonis using DNS, DHCP, NTP, SNMP, syslog, SSH and other key services. This provides customers with the ability to deploy Adonis in environment where only IPv6 clients exist.
IPv4 and IPv6 Discovery and Reconciliation – Proteus provides fully automated IP discovery and reconciliation for both IPv4 and IPv6 so you can easily obtain an up-to-date picture of the current state of your network and available IPv4 and IPv6 resources. IP Reconciliation allows you to identify unused IP addresses for reclamation and determine if there are any unknown IPv6 networks already running within your organization that need to be reviewed.
IPv6 Migration Tool – Proteus Blueprint is a fully IPv6-enabled DNS, DHCP and IPAM migration tool that allows you to easily import and transform name and address data from outside services and spreadsheets into the Proteus system. IPv6 information can also be added using built-in commands to augment any imported data. Users can massage and cleanse the data before converting into the Proteus XML format.
BlueCat Networks' IP Address Management (IPAM) technology is an important component of IBM's IPv6 readiness assessment and planning services. Provided by IBM Global Technology Services, this IPv6 services offering is designed to help IBM's global customer base build a road map for successful IPv6 enablement.
IPv6 Solution Webinar Featuring IBM
BlueCat Networks will host an IPv6 solution webinar with IBM on June 26, 2012 at 12:00 PM EDT. Special guest speaker Mac Devine, Distinguished Engineer, IBM will discuss what organizations need to do now to get ready for IPv6. Attendees will hear how BlueCat Networks and IBM are working together to help organizations cost-effectively deploy IPv6, while protecting existing investments with a customized roadmap.
About BlueCat Networks
BlueCat Networks provides a smarter way to manage BYOD, mobile devices and cloud. With powerful IT self-service, automation and workflow delegation, BlueCat Networks software solutions give organizations the power to manage "everything IP" in their network including devices, users and IP activity from a single pane of glass. The result is a dynamic network that is more resilient, cost effective and easier to manage.
With tightly integrated IP core services, BlueCat Networks' simple and scalable IP Address Management (IPAM) solutions have helped Global 2000 companies and government agencies reduce costs and solve today's most critical IT challenges – from BYOD and mobility to data center virtualization and cloud computing. We also help organizations manage growth and change by easing the transition to new technologies such as IPv6 and DNSSEC. To learn more, visit: https://bluecatnetworks.com.
Adonis, Proteus, Triton, IPAM Intelligence and BlueCat Networks are trademarks of BlueCat Networks, Inc. and/or BlueCat Networks (USA) Inc. Other products mentioned herein may be trademarks and/or registered trademarks of their respective owners.
Get in touch
We're the DDI provider you've been looking for.
Drop us a line and let's talk.
Products and Services
From core network services to multi-cloud management, BlueCat has everything to build the network you need.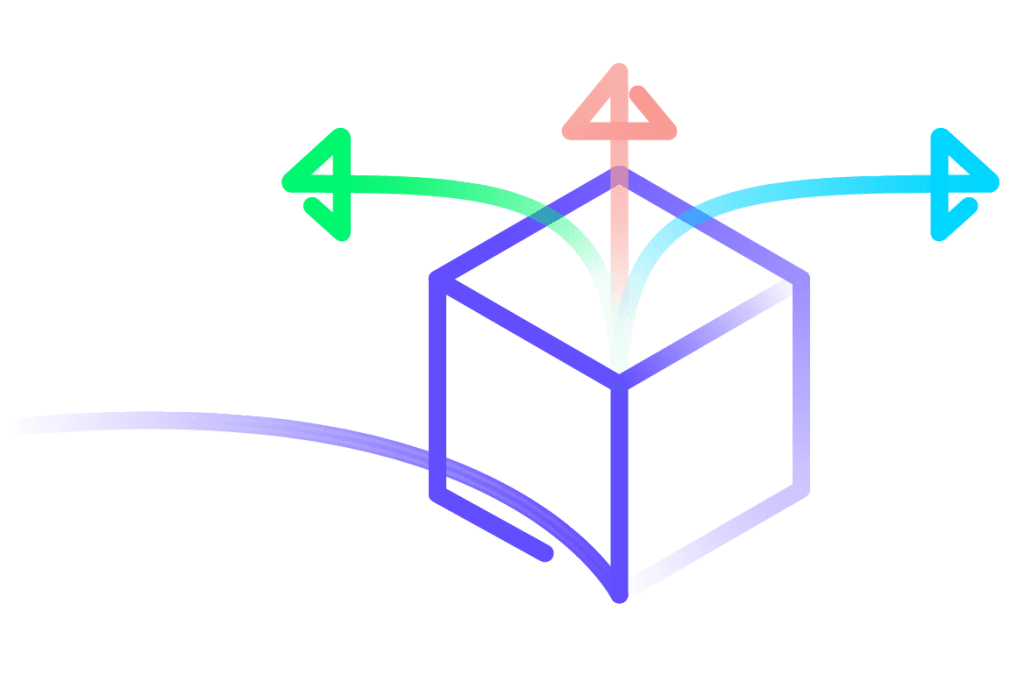 Read our blog
Our blog covers all the latest developments in network management, cybersecurity and DNS, with expert insights and opinions.