New Proteus Version 3.7 IP Address Management (IPAM) Platform Provides Best-in-Class Usability, Scalability, Integration and Support for IPv6
Toronto, Canada – September 27, 2011 – BlueCat Networks, the Adaptive DNS™ company, today announced the latest release of Proteus, the most scalable and complete IP Address Management (IPAM) platform available on the market. Proteus version 3.7 reduces IT costs by simplifying the management of both IPv4 and IPv6 networks. The new version delivers dramatically enhanced usability, even greater scalability, seamless network integration and industry-leading virtualization support.
"Proteus version 3.7 will bring greater automation to the management of our IP and DNS name space, making it faster and easier for our administrators to respond to IP and DNS change requests and bring new systems and workloads onto the network," said Mark Miller, Partner at M&S Technologies. "We are impressed with the simplicity and ease-of-use of the latest version of BlueCat's IPAM solution – tasks that used to take two minutes to complete now take less than 10 seconds."
"The ever-increasing size and complexity of today's networks can place a strain on IT departments," said Brad Micklea, VP, Product Management, BlueCat Networks. "To cope, organizations need smart, simple, scalable management solutions. By simplifying daily, recurrent operations, Proteus allows junior and non-technical staff to make network changes that previously would have required an experienced administrator. Best of all, with Proteus, organizations can rest assured that delegation will not increase the risk of configuration errors that can often lead to core services outages and instability. Proteus automatically checks all data and hides unauthorized areas of the network from junior users, while built-in workflows allow senior administrators to accept or reject changes before they go live. Proteus offers a powerful combination of workflow delegation and automation, allowing organizations to free up valuable resources and reduce IT costs. Proteus also includes transaction auditing to provide real-time and historical data for regulatory compliance."


Key Features of Proteus Version 3.7:
Quick Actions – Administrators can now quickly perform common day-to-day actions such as adding hosts, IP addresses and DHCP information directly from the Proteus home page. By providing a vastly simplified and streamlined method for adding DNS and IP data, Proteus reduces the time required to perform common tasks by up to 80 percent. Network management tasks that would have previously taken minutes can now be completed in seconds. The streamlined user interface includes pull-down menus that remove the need to remember IPs and zones and pre-selection of first available IP address for even quicker task completion, even by novice users. Full workflow integration, approval controls and auditing ensure accountability and compliance.
Industry-Leading Virtualization Support – BlueCat Networks' Proteus IPAM platform and Adonis DNS/DHCP software solution now support both VMware and Microsoft Hyper-V. BlueCat Networks is the only IPAM vendor to support multiple hypervisors, giving customers a choice of virtualization platforms. Combining a secure operating system and best-in-class IPAM, DNS, DHCP software, our virtual appliances are easy to deploy and maintain, so customers benefit from low total cost of ownership, high performance, security and scalability.
Enhanced Support for IPv6 – The Proteus IPAM platform provides the industry's most comprehensive IPv6 support for critical management services including NTP, SSH and SNMP. Proteus is an essential technology for transitioning to IPv6 and managing IPv6 and IPv4 environments from a single interface.
Enhanced Network Discovery and integration –New LLDP-based Layer 2 discovery gives organizations greater visibility and access to critical information for switches and routers. Proteus is still the only DDI solution on the market that offers in-depth, built-in IPv4 and IPv6 discovery and reconciliation at no extra charge.
Reconciliation Policies – Reconciliation acceptance policies allow administrators to create acceptance criteria to automate the reconciliation of network discovery data in order to enforce network policies and reclaim unused, but reserved network space. By automating the reconciliation process, Proteus saves time and manual effort while introducing robust policy control to network discovery.
DHCP Templates – Administrators can now assign a DHCP template to individual IP addresses or groups of addresses in order to automatically inherit common DHCP settings and options, simplifying DHCP management and reducing time and effort.
About BlueCat Networks
BlueCat Networks is a leading provider of smart, simple, scalable IP Address Management (IPAM) solutions. With tightly-integrated IP core services, our software solutions give organizations the power to centrally manage "everything IP" in their network from a single pane of glass. The result is a dynamic network that is more resilient, cost effective and easier to manage.
Rated in the highest "Strong Positive" category in the Gartner 2011 MarketScope for DNS, DHCP and IP Address Management, BlueCat Networks' feature-rich and future-ready solutions have helped Global 2000 companies and government agencies reduce costs and solve today's most critical IT challenges – from accelerating the rollout of new services and optimizing core services in the branch office to data center virtualization and consolidation. We also help organizations manage growth and change by easing the transition to new technologies such as IPv6 and DNSSEC. For more information, visit http://bluecatnetworks.com.
Proteus, Adonis, IPAM Intelligence, IPAM for Everyone and BlueCat Networks are trademarks of BlueCat Networks, Inc. and/or BlueCat Networks (USA) Inc. Other products mentioned herein may be trademarks and/or registered trademarks of their respective owners. The use of the word "partner" or "partnership" does not imply a legal partnership relationship between VMware and any other company.
Get in touch
We're the DDI provider you've been looking for.
Drop us a line and let's talk.
Products and Services
From core network services to multi-cloud management, BlueCat has everything to build the network you need.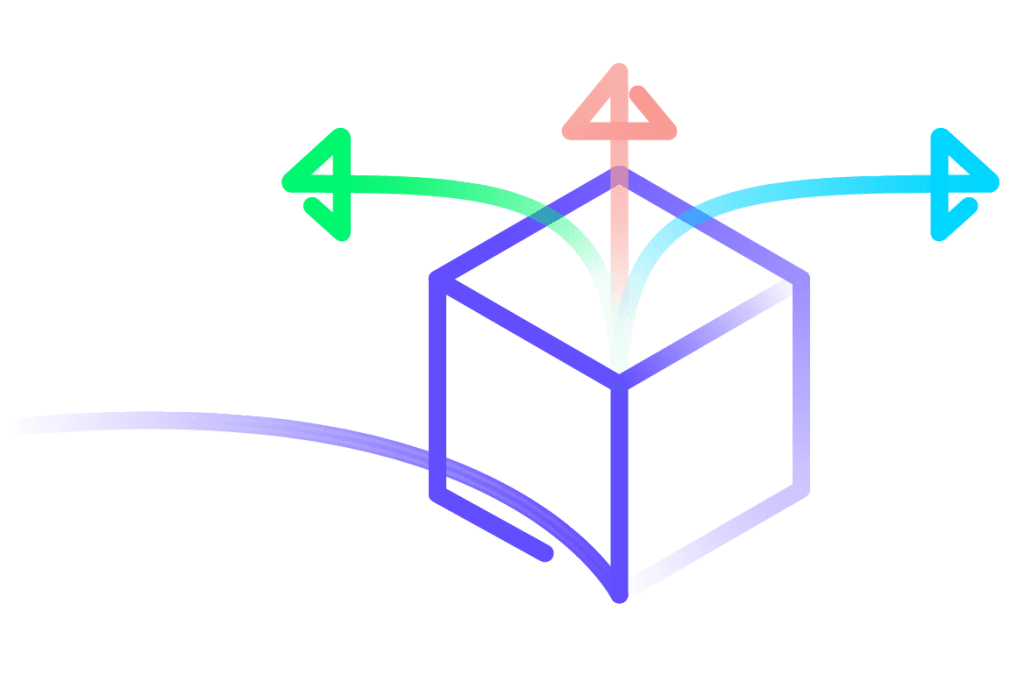 Read our blog
Our blog covers all the latest developments in network management, cybersecurity and DNS, with expert insights and opinions.