Networks are getting bigger and more complex every day. So why are 95% of network changes still performed manually?
Way too many network managers have their hands on keyboards, performing repetitive, error-prone network configuration and provisioning tasks.
That's why we decided to go all in on network automation, empowering your IT and end users while reducing systemic risk.
Our Adaptive PlugIns & Applications help you get the most out of your existing infrastructure investments. Integrate DDI with applications and services you use every day.
Automation & Orchestration
By automating everyday network tasks and functions, you'll dramatically improve network availability and application performance.
And by transforming your mission-critical requirements into customized DDI workflows, plugins, and apps, you'll take repetitive, time-consuming work off your IT team's hands — so they can concentrate on the strategic (and profitable) stuff.
Accelerate IP address provisioning
Build, verify, and validate modules in a test environment, then easily promote them to a production environment to deploy applications and services at the speed of business.
Empower IT and end users
Enable your IT team to instantly meet unique end-user requirements with automated IP address provisioning, giving users easlily accessible self-service capabilities.
Reduce systemic risk
As well as eliminating the human errors that come with manual network changes, our automation platform also minimizes cloud-service delivery bottlenecks, so you can boost productivity even faster.
BlueCat Labs
Our official GitHub community is where you'll find our repository of certified automation workflows, community-built code, and out-the-box Adaptive Plug-Ins.
You'll also discover a vibrant community of developers creating innovative approaches to automate and integrate DDI infrastructure.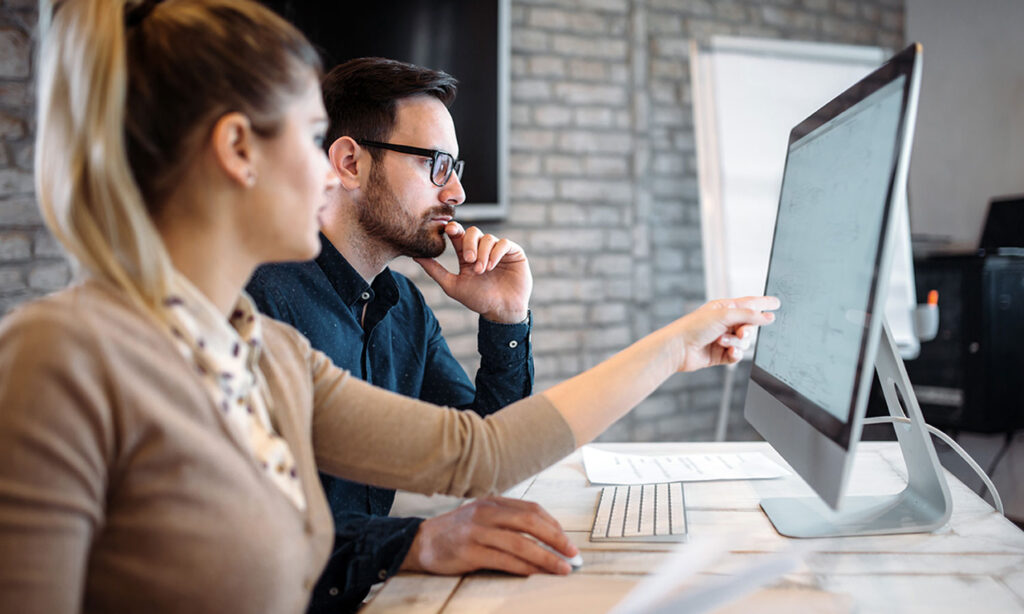 Certified Adaptive Plug-ins
Automate standard DDI management processes, deploy DNS as a service, and gather DNS data for network optimization, risk remediation and compliance.
Customer Adaptive Plug-ins
Leverage the automation workflows created by BlueCat customers to a wide variety of network architectures.
Peer-to-peer support
Find the peer-to-peer support you need to solve issues quickly, dive into the technical details with fellow BlueCat users, and share your workflows.
Adaptive Apps & Plugins
With network automation from BlueCat, you'll get more from your existing IT investments.
The network, cloud and security tools your business uses all run on DDI data – so they'll all integrate with our API-first platform.
And, by leveraging the power of automation against our single source for DDI data, you'll optimize your stack from top to bottom.
Out-of-the-box plugins
Created by BlueCat engineers, these workflows are fully tested and supported by us, and can be used to automate standard DDI management processes, deploy self-service, and gather DDI data.
Customizable code
Take advantage of the automation workflows created by BlueCat customers to automate standard DNS tasks across a wide variety of network architectures.
DIY workflows
Fast track your automation or integration project by building on the sturdy, pre-built foundations of scripts and code snippets used by BlueCat's own administrators.
Cloud Discovery and Visibility


Automate provisioning of diverse cloud and network resources quickly and reliably – with end-to-end service visibility and discovery to multiple clouds and cloud providers from any location, whenever they need it.
Adaptive Plug-Ins
Leverage a robust library of Adaptive Plug-ins that facilitate continuous updates, improve threat detection and policy enforcement, and provide instant access for users and applications.
Self-Service
Automate IT service requests for device registration, onboarding, configuration, permissions management, or anything else you can imagine with built-in web forms.
Workflow Management
Build, verify, and validate modules in a test environment, and then easily promote them to production. Our modular approach simplifies change and workflow management via an intuitive interface, eliminating the need to train users on complex technical processes while preventing them from making costly mistakes.
Configuration and Provisioning
Automate provisioning and deallocation of cloud and on-premises resources, enabling IT to respond faster to user requests (and reducing the need for shadow IT).
BlueCat Labs Community-Powered Plug-Ins and Workflows
BlueCat Labs, our community powered GitHub repository, contains a wide range of production-ready certified workflows, examples, and unique community contributed solutions to make your network more efficient, eliminate errors and downtime, and integrate DNS into the network management solutions you use every day.
Core Network Services
Turn your DDI data into an engine for innovation and growth and reduce network admin costs by 80% with unified DDI (DNS, DHCP and IPAM).
Network Security
Transform DNS from your biggest threat vector into your first line of defense. Rapidly detect and remediate threats and meet compliance with ease.
Hybrid Cloud Management
Accelerate initiatives and make work seamless for both DevOps and NetOps, with total visibility and control across your entire hybrid-cloud estate.
Technical content
It's time to get granular.
This page a little too light for you? Head to our technical content library for the hard facts. Data sheets. Product guides. Demos. Specs. Stats.
You name it, we've got it.