TORONTO, April 5, 2023 (Globe Newswire) — BlueCat Networks, the Adaptive DNS company, today announced new features for Integrity that will help network teams automate manual DDI tasks to improve speed and service delivery.
These enhancements are new to version 9.5 of BlueCat's flagship software suite, Integrity, an integrated full-stack management platform for DNS, DHCP, and IP address management (collectively known as DDI) that provides real-time insight into the relationship between devices, users, and IP addresses across on-premises and cloud networks.
Version 9.5, now available generally, has greatly enhanced RESTful APIs to further automate network and configuration management across complex network environments. Many BlueCat customers have already embraced automation, eliminating more than 90% of manual DDI tasks.
There is now greater demand for DDI automation among all technology builders within IT — and across organizations more broadly — as enterprises rapidly develop and adopt applications and services to achieve their digital transformation goals. Customers need open, well-documented, and vendor-agnostic APIs that are easily accessible via standard toolchains.
"Today, BlueCat has established a new API benchmark for DNS, DHCP, and IP address management," said Martin McNealis, Chief Product Officer. "Our products help customers to drive rapid change in critical network infrastructure while assuring reliability. By streamlining our APIs and making them open, discoverable, and accessible by a broader set of users, BlueCat is enabling true infrastructure as code for non-DDI practitioners."
Enterprise Management Associates' 2022 report, DDI Maturity Drives Multi-Cloud Automation and Security, found that many organizations lack a unified approach to orchestrating DDI. These organizations rely solely on free or open-source software for DNS and DHCP servers or a commercial IP address management overlay tool that integrates with third-party DNS services. This hinders scalability and reliability, makes networks less secure, and is an obstacle to automation and orchestration.
Customer feedback from early adopters has been overwhelmingly positive and validates BlueCat's investment and leadership position. "Third-party integrations can now be further simplified and streamlined, resulting in better quality and fewer errors," said a BlueCat customer who manages networks at an enterprise healthcare system provider.
How else can Integrity 9.5 users benefit?
Accelerate automation: Scale network infrastructure management by using our enhanced RESTful APIs to automate tasks related to DDI.
Maintain audit compliance: Find insights faster by retrieving information about the state of DNS zones or records, IP address blocks, networks, and DHCP ranges for audit, compliance, and reporting purposes.
Easy testing: Test API calls in the browser before building out automation using embedded, interactive API documentation.
IP protocol agnostic: Use the API to automate the management of both IPv4 and IPv6 resources.
Learn how to centralize control of core DDI services — and improve plug-and-play automation — with Integrity.
About BlueCat
BlueCat is the Adaptive DNS company. The company's mission is to help the world's largest organizations deliver reliable and secure network access from any location and any network environment. To do this, BlueCat re-imagined DNS. The result – Adaptive DNS – is a dynamic, open, secure, scalable, and automated DDI management platform that supports the most challenging digital transformation initiatives, like adoption of hybrid cloud and rapid application development. BlueCat's DDI management platform was recognized as a market leader and outperformer in the 2022 GigaOm Radar report that evaluated all the vendors offering DDI Management. The company is headquartered in Toronto and New York and has additional offices throughout the world, including Germany, the United Kingdom, Japan, Singapore, and Serbia.
Contact:
Pierre Hamilton
Senior Manager, Corporate Communications
[email protected]
Get in touch
We're the DDI provider you've been looking for.
Drop us a line and let's talk.
Products and Services
From core network services to multi-cloud management, BlueCat has everything to build the network you need.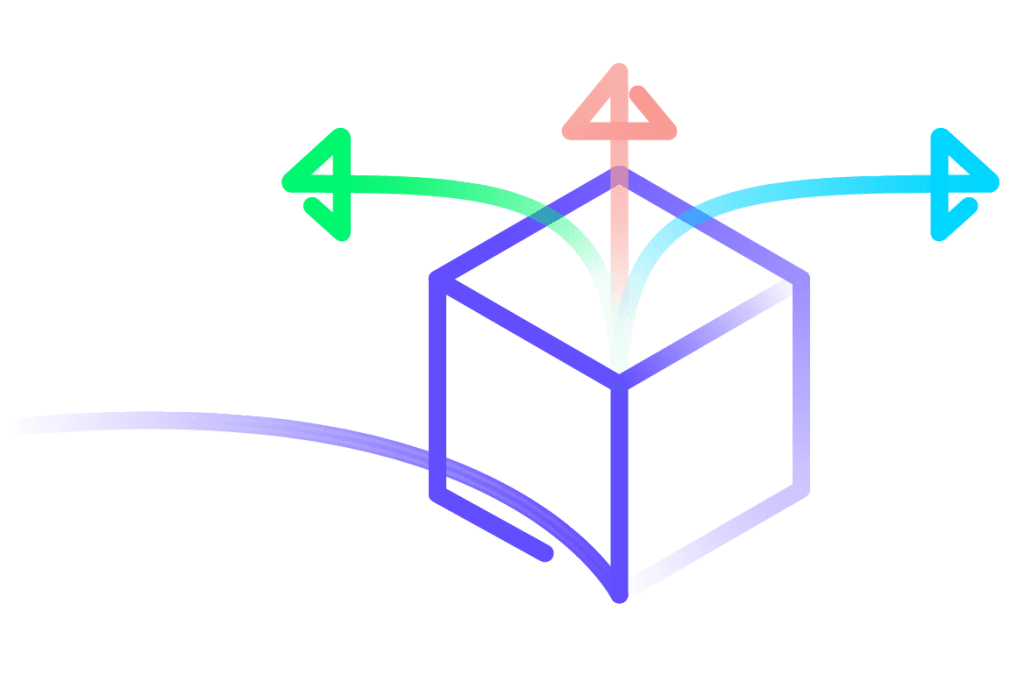 Read our blog
Our blog covers all the latest developments in network management, cybersecurity and DNS, with expert insights and opinions.