IPAM Solution Provider Reveals IPv6-Ready Web Site for World IPv6 Day
Toronto, Canada – June 7, 2011 – BlueCat Networks, the IPAM Intelligence™ company, today announced a North American IPv6 Roadshow to address the growing need for organizations to prepare now for the transition to IPv6, the largest network and services changeover in the history of the Internet. To further promote IPv6 readiness and the role of IP Address Management in IPv6 planning and implementation, BlueCat Networks has enabled IPv6 connectivity to its corporate Web site at http://ipv6.bluecatnetworks.com in advance of World IPv6 Day on June 8.
With scheduled stops in 24 cities across the United States and Canada, the BlueCat Networks' IPV Roadshow will kick off with a seminar in Toronto on June 14. BlueCat Networks' co-founder and CTO, Richard Hyatt, an international authority on IPv6, will make the business case for IPv6 and discuss how IP Address Management (IPAM) is an essential technology for IPv6 readiness. To learn more about the Roadshow visit bluecatnetworks.com/solutions/ipv6/roadshow. BlueCat Networks will also be hosting a webinar on June 22, 2011 entitled "Getting Ready for IPv6." To register for the webinar, visit bluecatnetworks.com/ipv6ready.
In support of World IPv6 Day, the global test flight of IPv6 readiness sponsored by The Internet Society (www.isoc.org), BlueCat Networks has partnered with Cogeco Data Services, a business communication solutions provider, to supply the company with a block of IPv6 addresses and IPv6-enabled connectivity. BlueCat Networks used its own IPv6-ready IP Address Management (IPAM) solutions to enable its IPv6 Web presence.
"The successful transition to IPv6 will require shared expertise and teamwork on the part of customers, solution providers and Internet Service Providers," said Virginia Brailey, Vice President, Marketing, and Communications, Cogeco Data Services. "The experience we are gaining in testing IPv6 with BlueCat Networks, in support of World IPv6 Day, will provide us with insights and learning as it relates to IPv6 functionality."
"BlueCat Networks is excited to participate in World IPv6 Day along with industry leaders like Cisco, Google, Facebook, and Yahoo," said Richard Hyatt, CTO of BlueCat Networks. "We have been vocal advocates for planning and preparedness to ensure a smooth and seamless transition to IPv6. Now we are taking our message of IPv6 readiness on the road with stops in 24 cities across North America. The goal of the IPv6 Roadshow is to encourage organizations to start planning now for the inevitable transition and show them how to get there with IP Address Management. If organizations wait, they risk losing global connectivity with customers, partners and suppliers who are already adopting and using IPv6."
"[IPv6 adoption] is about remaining relevant and competitive," said Forrester Research Inc. "Technology that enables the real-time, dynamic flow of information is critical for top- and bottom-line growth. IPv6 provides ten technology benefits over its predecessor IPv4 and promises to help businesses tap into a new set of customers, such as the large untapped customer base in Asia, which connects to the Internet with IPv6-only devices…" (Source: "Opening New Doors with IPv6", Forrester Research, February 18, 2011).
BlueCat Networks' IP Address Management (IPAM) solutions provide an essential technology for helping organizations effectively prepare for and deploy IPv6. BlueCat Networks' IPAM solutions enable organizations to discover their existing IPv4 and IPv6 space, model the new IPv6 network, track pure IPv6 and dual-stacked IPv4/IPv6 systems and simplify the management of IPv6 addresses. BlueCat Networks' IPv6-ready DNS and DHCP solutions also support the IPv6 naming and addressing infrastructure.
About Cogeco Data Services
With its suite of Business Communication Solutions (Data Centre and Storage Services,
Voice and Connectivity Services), Cogeco Data Services supplies its customers with the fast, reliable and secure ability to access, manage, move and store large amounts of data worldwide. The Company's wholly-owned, redundant network is all-optical and offers near limitless bandwidth with services that scale to meet the needs of some of Canada's largest companies and public sector organizations.
For more information about Cogeco Data Services, a wholly-owned subsidiary of
Cogeco Cable Inc., visit cogecodata.com.
About BlueCat Networks
BlueCat Networks is a leading provider of smart, simple, scalable IP Address Management (IPAM) solutions. With tightly integrated IP core services, our software solutions give organizations the power to centrally manage "everything IP" in their network from a single pane of glass. The result is a dynamic network that is more resilient, cost-effective and easier to manage.
Rated in the highest "Strong Positive" category in the Gartner 2011 MarketScope for DNS, DHCP and IP Address Management, BlueCat Networks' feature-rich and future-ready solutions have helped Global 2000 companies and government agencies reduce costs and solve today's most critical IT challenges – from accelerating the rollout of new services and optimizing core services in the branch office to data center virtualization and consolidation. We also help organizations manage growth and change by easing the transition to new technologies such as IPv6 and DNS Security (DNSSEC).
For more information, visit http://bluecatnetworks.com.
Proteus, Adonis, IPAM Intelligence, IPAM for Everyone and BlueCat Networks are trademarks of BlueCat Networks, Inc. and/or BlueCat Networks (USA) Inc. Other products mentioned herein may be trademarks and/or registered trademarks of their respective owners. The use of the word "partner" or "partnership" does not imply a legal partnership relationship between VMware and any other company.
Get in touch
We're the DDI provider you've been looking for.
Drop us a line and let's talk.
Products and Services
From core network services to multi-cloud management, BlueCat has everything to build the network you need.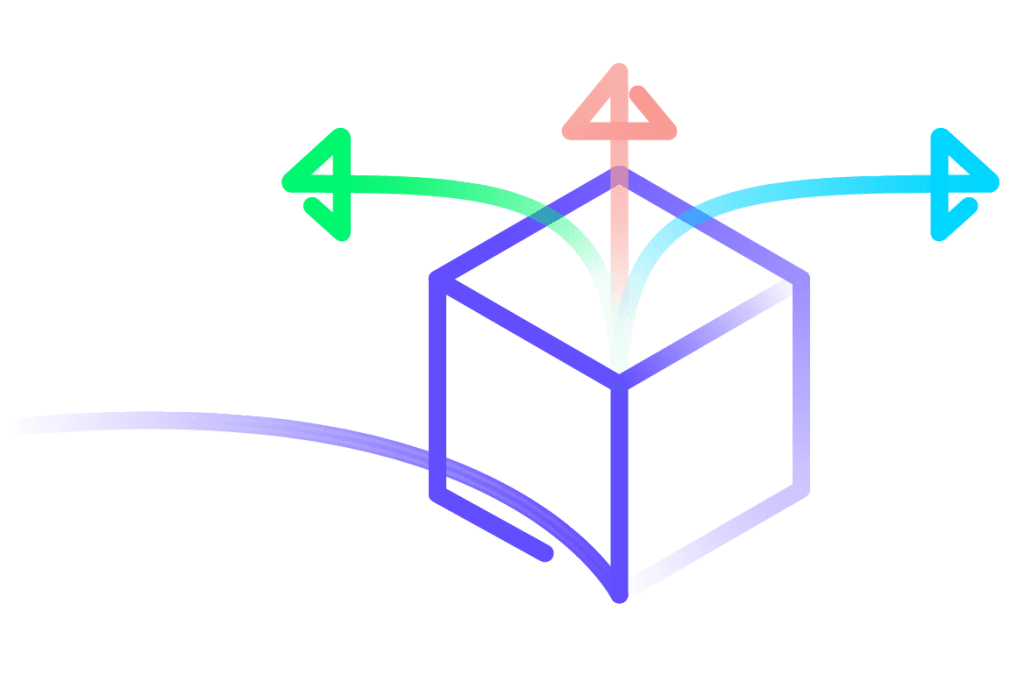 Read our blog
Our blog covers all the latest developments in network management, cybersecurity and DNS, with expert insights and opinions.