Last updated on November 18, 2020.
New Report Highlights the Role of DDI in Driving Efficiencies and Cost Savings; Positions BlueCat Networks as a Top Choice for DDI
Toronto, Canada – January 10, 2012 – BlueCat Networks, the IPAM Intelligence™ company, will host a live webinar on January 19 featuring Forrester Research, Inc. to discuss the "Five Reasons DDI is Critical to the Network."
"Much of IP, Dynamic Host Communication Protocol (DHCP), Domain Name Services(DNS) management requires too much hand holding; administrators spend time allocating addresses, capturing unused ones, uploading new records, or checking for errors," wrote Andre Kindness, Senior Analyst, Forrester Research, Inc. in a December 7, 2011 blog post¹. "On average, it takes two days to allocate a set of addresses for the deployment of new servers when it's 5 minutes of work."
A December 2011 report² from Forrester provides guidance on why organizations should move off spreadsheets or a homegrown DDI solution and surveys the top commercial DDI solution vendors.
In the BlueCat Networks webinar, guest speaker Andre Kindness will share key findings from the Forrester Research report "An Infrastructure Can Only Be As Efficient As DNS, DHCP, and IP Address Management" (December 2, 2011) including what to look for in a DDI solution and the capabilities that make BlueCat Networks a top choice for DDI.
"We are pleased that BlueCat Networks is positioned as a top DDI solution in the recent Forrester Research report," said Michael Hyatt, CEO and Co-Founder of BlueCat Networks. "Our IP Address Management solutions not only deliver the automation and intelligence needed to build a more flexible and efficient network, they also provide a critical foundation for helping organizations keep pace with emerging business and IT priorities such as the cloud, virtualization, IPV6 and DNSSEC."
To register for the solution webinar "Five Reasons DDI is Critical to the Network," please visit: bluecatnetworks.com/forrester.
Deployed at some of the most demanding and secure organizations in the world, BlueCat Networks' IPAM software solutions help public and private sector organizations improve security, lower costs and increase IT efficiency. BlueCat Networks' solutions also allow organizations to securely manage change and growth with unsurpassed scalability and future-ready support for IPv6 and DNSSEC.
¹"I Know It Works, But It's Time To Move Off Your Old Rotary Phone, That Is, Homegrown DDI  Solution", blog post – December 7, 2011, Andre Kindness, Forrester Research, Inc.
²"An Infrastructure Can Only Be As Efficient As DNS, DHCP, And IP Address Management", Forrester Research, Inc., December 2, 2011 
About BlueCat Networks
BlueCat Networks is a leading provider of smart, simple, scalable IP Address Management (IPAM) solutions. With tightly-integrated IP core services, our software solutions give organizations the power to centrally manage "everything IP" in their network from a single pane of glass. The result is a dynamic network that is more resilient, cost effective and easier to manage.
BlueCat Networks' feature-rich and future-ready solutions have helped Global 2000 companies and government agencies reduce costs and solve today's most critical IT challenges – from accelerating the rollout of new services to data center virtualization and cloud computing. We also help organizations manage growth and change by easing the transition to new technologies such as IPv6 and DNSSEC. For more information, visit https://bluecatnetworks.com.
Proteus, Adonis, IPAM Intelligence, and BlueCat Networks are trademarks of BlueCat Networks, Inc. and/or BlueCat Networks (USA) Inc. Other products mentioned herein may be trademarks and/or registered trademarks of their respective owners. 
Get in touch
We're the DDI provider you've been looking for.
Drop us a line and let's talk.
Products and Services
From core network services to multi-cloud management, BlueCat has everything to build the network you need.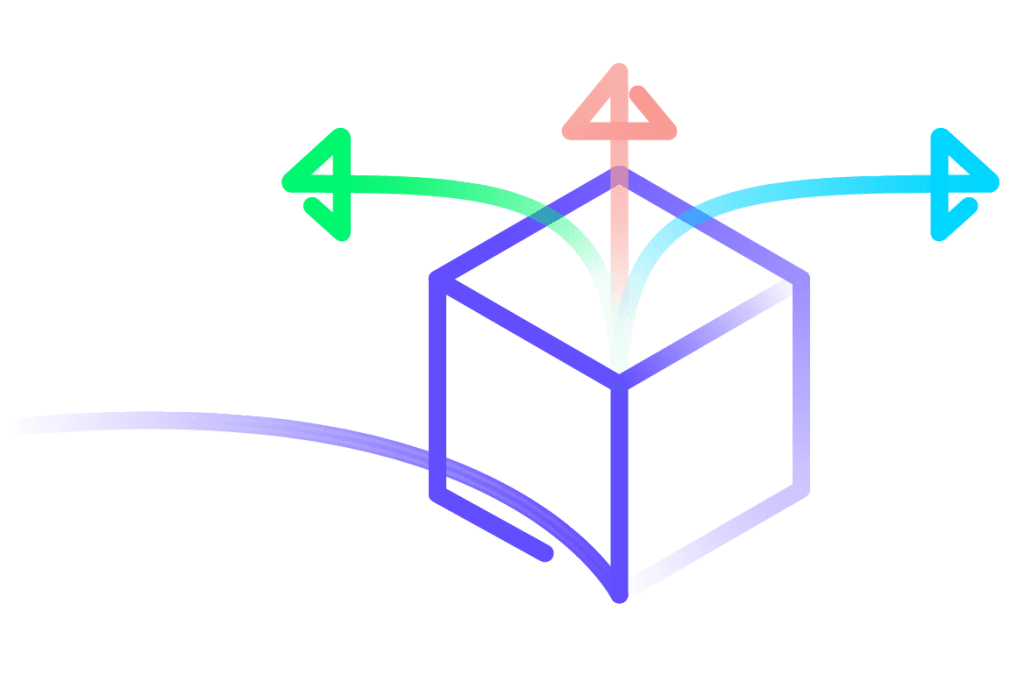 Read our blog
Our blog covers all the latest developments in network management, cybersecurity and DNS, with expert insights and opinions.