Last updated on September 25, 2020.
IPv4 Exhaustion Highlights the Critical Need for IP Address Management (IPAM) to Adopt and Manage IPv6 and Dual Stack Networks
Toronto, Canada – February 15, 2011 – BlueCat Networks, the IPAM Intelligence™ company, today announced that it will participate in World IPv6 Day on June 8, 2011. BlueCat Networks joins a growing number of industry leaders including Akamai, Cisco, Google, and Yahoo that will participate in the worldwide IPv6 field trial organized by The Internet Society (www.isoc.org).
On June 8, 2011, BlueCat Networks will enable global IPv6 connectivity to its corporate website at bluecatnetworks.com for the purposes of the trial. Anyone with IPv6 Internet capabilities will be able to automatically access BlueCat Networks' site with their IPv6-enabled devices. IPv4 traffic will continue to connect without any change. BlueCat Networks recently selected a new IPv6-compliant Internet Service Provider and is working to ensure all of its employees are able to access IPv6 Web sites by June 8.
As a leading provider of IP Address Management (IPAM), DNS and DHCP solutions, BlueCat Networks has been a vocal advocate for IPv6 preparedness and the need for smart solutions to help organizations smoothly and seamlessly transition to IPv6. BlueCat Networks' IPAM solution supports a disciplined approach to IPv6 planning and readiness and simplifies the ongoing management of IPv6 and dual-stack IPv4/IPv6 environments.
"The more you talk to organizations, the more you realize that most do not yet have a plan in place for transitioning to IPv6," said Richard Hyatt, CTO of BlueCat Networks. "We are excited to participate in World IPv6 Day, which should help galvanize organizations to start planning now for the inevitable transition. There are many reasons to adopt IPv6 sooner rather than later. If organizations wait, they may incur extra cost and risk due to an aging infrastructure, not be able to take advantage of new IPv6 applications and have limited connectivity on the new Internet."
Always looking to provide the best possible working and studying environment for its faculty, staff and students, Texas A&M University, a BlueCat Networks client, is currently ensuring that its backbone infrastructure is IPv6 ready.
"Before we implemented BlueCat Networks' IPAM solution, we tracked IPv4 addresses with a six foot spreadsheet on the wall – which certainly wouldn't work with the much-longer IPv6 addresses," said Wayne Pecena, Director of Engineering, TTVN Enterprise Networks for the Texas A&M System. "BlueCat Networks' technology automatically tracks IP addresses to make it simple for administrators to centrally manage IP addresses for our extensive wide-area network. The migration to IPv6 is further simplified by BlueCat Networks' DNS/DHCP solution which provides dual-stack capabilities to enable our campus and institutions to run both the older IPv4 infrastructure and the new IPv6 infrastructure simultaneously – making it easy to roll out IPv6 without any interruption to faculty, staff and students."
BlueCat Networks will host a webinar on March 16, 2011 to discuss the practical steps that need to be taken to ensure IPv6 readiness. Richard Hyatt, CTO of BlueCat Networks and an international thought leader on IPv6, will speak about the current state of IPv6 deployment and the benefits of starting to plan now. To register for the webinar, visit bluecatnetworks.com/ipv6webinar.
BlueCat Networks' IPAM solution is instrumental in helping organizations effectively prepare for and deploy IPv6. The IPAM solution enables organizations to discover their existing IPv4 and IPv6 space, model the new IPv6 network, track pure IPv6 and dual-stacked IPv4/IPv6 systems and simplify the management of IPv6 addresses. BlueCat Networks' DNS and DHCP solution also supports the IPv6 naming and addressing infrastructure.
About BlueCat Networks
BlueCat Networks is the Leader in IP Address Management (IPAM), DNS, DNSSEC and DHCP Core Services including the centralized management of Microsoft Windows® DNS/DHCP services. Available in software (VMware), hardware (appliance) and Managed Service (Proteus Cloud Services) deployment options, BlueCat Networks has been implemented by a large number of Global Fortune 1000 companies and many classified and unclassified government agencies. With the exponential growth in IP addresses, BlueCat Networks solves critical network management issues by centrally managing, controlling, tracking and auditing IPv4, IPv6, DNS and DNSSEC networks. BlueCat Networks' award-winning solutions provide unparalleled network uptime and scale for medium to large organizations. For additional information please visit http://bluecatnetworks.com.
Proteus, Adonis, IPAM Intelligence, IPAM for Everyone and BlueCat Networks are trademarks of BlueCat Networks, Inc. and/or BlueCat Networks (USA) Inc. Other products mentioned herein may be trademarks and/or registered trademarks of their respective owners. The use of the word "partner" or "partnership" does not imply a legal partnership relationship between VMware and any other company.
Get in touch
We're the DDI provider you've been looking for.
Drop us a line and let's talk.
Products and Services
From core network services to multi-cloud management, BlueCat has everything to build the network you need.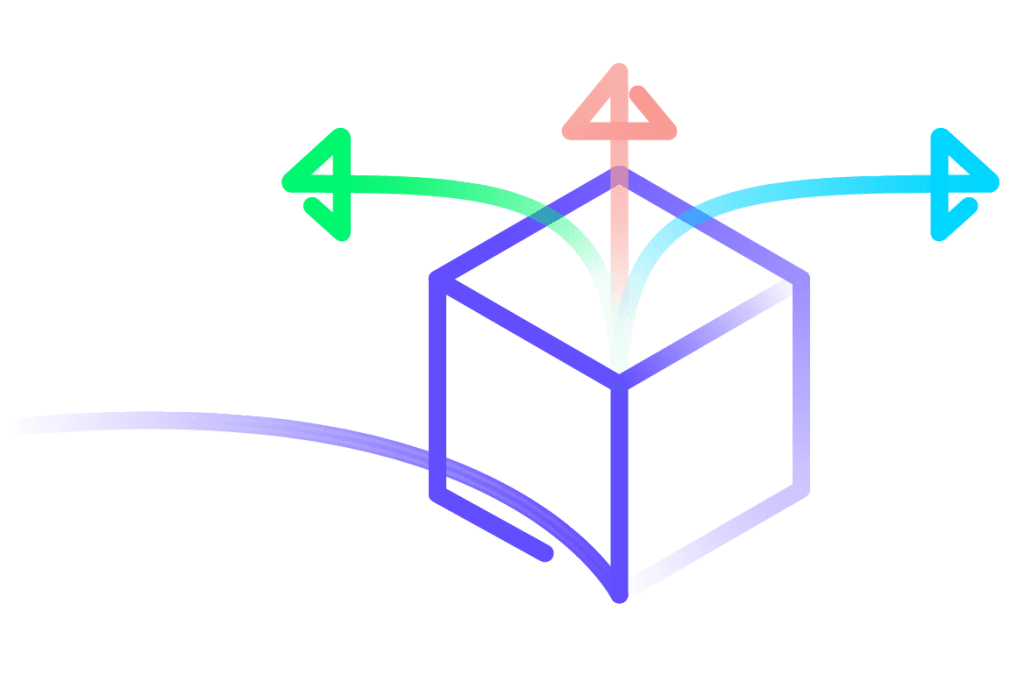 Read our blog
Our blog covers all the latest developments in network management, cybersecurity and DNS, with expert insights and opinions.