BlueCat Networks Welcomes Four Premier Cisco Resellers
to Its Global Partner Network
Toronto, Canada and London, England – January 24, 2011 – BlueCat Networks, the IPAM Intelligence™ company, today announced that its Proteus IP Address Management (IPAM) and Adonis DNS/DHCP solutions are now available on the new Cisco UCS Express platform. BlueCat Networks will demonstrate its new DDI software for the first time at Cisco Live Europe (Booth 30), being held January 31-February 3, 2011 in London, England.
The combined solution is ideal for distributed enterprises with multiple branch offices or retail locations. Premier Cisco resellers, such as World Wide Technology, FusionStorm, ePlus and Presidio have already partnered with BlueCat Networks to offer BlueCat Networks' DDI software on Cisco UCS Express to their customers.
"We are pleased to partner with BlueCat and Cisco to offer UCS Express featuring BlueCat's Adonis to our customers," said Scott Miller, Director of Business Development for Virtualization at World Wide Technology. "As the leading provider of advanced IT lifecycle solutions, we are committed to helping our customers achieve their network requirements as they develop and deploy lean branch office architectures," Miller continued. "The addition of BlueCat's DDI software on Cisco UCS Express enables us to provide our customers with the increased network reliability and predictability requirements needed in their branch offices and retail stores."
With the combination of BlueCat Networks' solutions and Cisco's second generation UCS Express integrated services routers, customers can benefit from simplified organization-wide IP inventory tracking and DNS/DHCP management in a compact, all-in-one router that conserves power and can support multiple blades, each of which can run multiple VMware environments.
"As a national provider of IT consulting, technology solutions and 24×7 managed services for enterprises of all sizes, FusionStorm is always looking to make it easier for our customers to build and manage rock-solid, dependable network architectures to support their business goals," said Tony Balistrieri, Vice President of Partner Strategy, FusionStorm. "Partnering with BlueCat and Cisco enables FusionStorm to offer BlueCat's DDI technology combined with Cisco UCS Express," Balistrieri continued. "This ideal combination makes it easier than ever for our customers to centrally control thousands of geographically-distributed DNS/DHCP core services appliances through a single Proteus IPAM interface."
Using the BlueCat Networks virtual appliance on the Cisco UCS Express, Network Administrators can design networks with a simple conceptual view, then deploy and manage them across the organization. When managing DNS and DHCP, BlueCat Networks' IPAM solution becomes "mission control," offering full management of configurations from a central, secure Web-based interface to make it simple to eliminate all IPAM problems and simplify compliance monitoring by centrally managing and auditing IPv4, IPv6, DNS and DNSSEC networks.
"ePlus is excited at the opportunity to offer our customers an integrated IPAM solution," said Mark Melvin, CTO of ePlus. "Integrating BlueCat's Adonis solution into the Cisco ISR G2 on the Cisco UCS Express via the SRE module allows us to continue the server consolidation plans that we have been implementing with our customers over the past couple of years," Melvin continued. "This will allow our enterprise customers the ability to centrally manage both their WAN connections, and IP and DNS addressing in the consolidated footprint of their ISR."
"Organizations are looking for a way to guarantee their core services at the edge points without investing in new hardware or depending on a WAN link," said Brad Micklea, VP of Product Management at BlueCat Networks. "The combination of BlueCat Networks, Cisco and premier Cisco resellers like World Wide Technology, FusionStorm, ePlus and Presidio gives enterprises all this, plus the ability to add additional services through cost-effective VMware containers on the router," Micklea continued. "This is the kind of quick return on investment that customers need in 2011."
Please join Cisco and BlueCat Networks for a webinar outlining the details of this exciting solution on February 9, 2011. For more information and to register for the webinar, visit http://bluecatnetworks.com/landing_pages/cisco_webinar.
For a free trial of BlueCat Networks' Proteus IPAM solution and Adonis DNS/DHCP solution, please visit here.
About BlueCat Networks
BlueCat Networks is the Leader in DDI (DNS, DNSSEC, DHCP and IP Address Management) Core Services including the centralized management of Microsoft Windows® DNS/DHCP services. Available in software (VMware), hardware (appliance) and Managed Service (Proteus Cloud Services) deployment options, BlueCat Networks has been deployed by a large number of Global Fortune 1000 companies and many classified and unclassified government agencies. With the exponential growth in IP addresses, BlueCat Networks solves critical network management issues by centrally managing, controlling, tracking and auditing IPv4, IPv6, DNS and DNSSEC networks. BlueCat Networks' award-winning solutions provide unparalleled network uptime and scale for medium to large organizations. For additional information please visit http://bluecatnetworks.com.
Proteus, Adonis, IPAM Intelligence, IPAM for Everyone and BlueCat Networks are trademarks of BlueCat Networks, Inc. and/or BlueCat Networks (USA) Inc. Other products mentioned herein may be trademarks and/or registered trademarks of their respective owners. The use of the word "partner" or "partnership" does not imply a legal partnership relationship between VMware and any other company.
Get in touch
We're the DDI provider you've been looking for.
Drop us a line and let's talk.
Products and Services
From core network services to multi-cloud management, BlueCat has everything to build the network you need.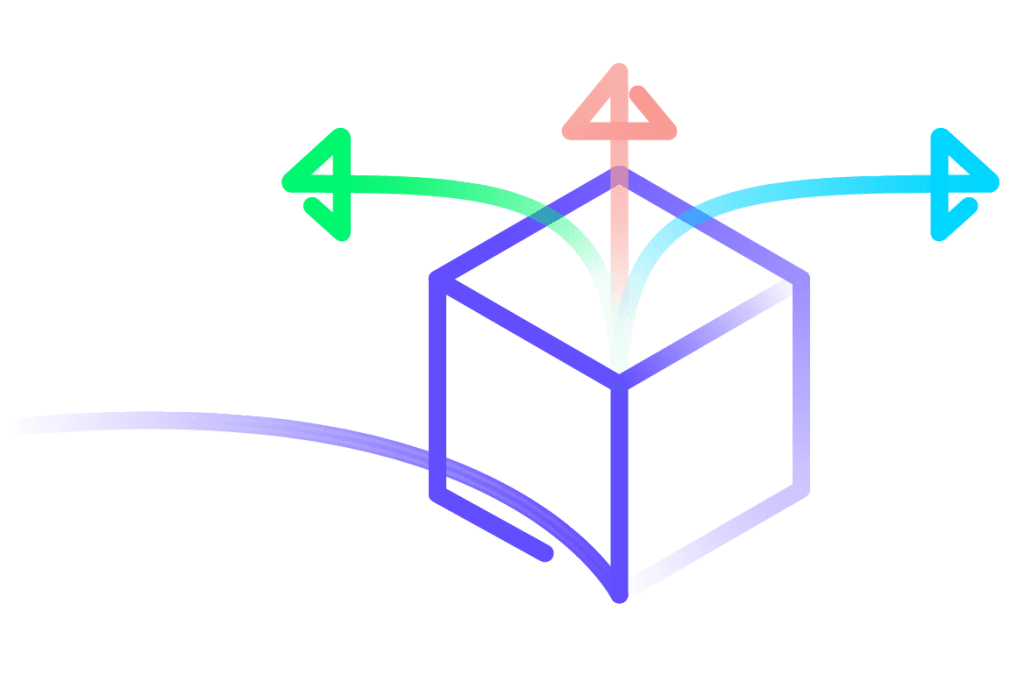 Read our blog
Our blog covers all the latest developments in network management, cybersecurity and DNS, with expert insights and opinions.