Last updated on September 25, 2020.
Computacenter and BlueCat Networks Team Up to Meet Strong Demand for IT Products and Services in Germany
Toronto, Canada; Walldorf, Germany and London, England – November 22, 2011 – BlueCat Networks, the IPAM Intelligence™ company, today announced a strategic partnership with Computacenter, Europe's leading independent provider of IT infrastructure services, to provide IP Address Management, DNS and DHCP solutions to commercial and government organizations throughout Germany.
"German organizations face considerable challenges in managing an ever-growing number of mobile devices on their networks including tablets and smart phones," said Reinhard Stüwe, Business Unit Manager, Security, Computacenter Germany. "They also face pressure to reduce network management costs and successfully deploy virtualization and clouds. BlueCat Networks' scalable, easy-to-use IP Address Management solutions will help our clients address these challenges, as well as implement and manage new technologies like IPv6. We selected BlueCat Networks as our IP Address Management vendor of choice based on the strength of their cloud-ready technology and the stability of their organization both locally and globally. BlueCat Networks is a recognized leader in IP Address Management and this is an ideal partnership that will enhance our portfolio of network management products and cloud-based services."
"Organizations are beginning to realize that successful virtualization and cloud computing initiatives are IP-dependent and must be built from the IP address up," said Paul Couturier, VP, Sales, Europe, BlueCat Networks. "IP Address Management is critical for simplifying and automating IP infrastructure and core network services. Our strategic relationship with Computacenter will help us meet the growing demand for IPAM in the important German market where Computacenter's network solutions and services have been particularly well-received."
BlueCat Networks' appliance-based software solutions provide a purpose-built platform for IP Address Management (IPAM) and DNS/DHCP core services. Deployed at some of the most demanding and secure organizations in the world, BlueCat Networks' physical and virtual appliances help public and private sector organizations improve security, lower costs and increase IT efficiency. BlueCat Networks' solutions also allow organizations to securely manage change and growth with unsurpassed scalability and future-ready support for IPv6 and DNSSEC. For a free trial of BlueCat Networks' IPAM solution, visit https://bluecatnetworks.com/contact-us/.
About BlueCat Networks
BlueCat Networks is a leading provider of smart, simple, scalable IP Address Management (IPAM) solutions. With tightly-integrated IP core services, our software solutions give organizations the power to centrally manage "everything IP" in their network from a single pane of glass. The result is a dynamic network that is more resilient, cost effective and easier to manage.
Rated in the highest "Strong Positive" category in the Gartner 2011 MarketScope for DNS, DHCP and IP Address Management, BlueCat Networks' feature-rich and future-ready solutions have helped Global 2000 companies and government agencies reduce costs and solve today's most critical IT challenges – from accelerating the rollout of new services and optimizing core services in the branch office to data center virtualization and consolidation. We also help organizations manage growth and change by easing the transition to new technologies such as IPv6 and DNSSEC. For more information, visit https://bluecatnetworks.com.
* Note: Adonis XMB continues to be supported via RMA (Advanced replacement). Other qualifying terms and conditions may apply.Proteus, Adonis, IPAM Intelligence, IPAM for Everyone and BlueCat Networks are trademarks of BlueCat Networks, Inc. and/or BlueCat Networks (USA) Inc. Other products mentioned herein may be trademarks and/or registered trademarks of their respective owners. The use of the word "partner" or "partnership" does not imply a legal partnership relationship between VMware and any other company.
Get in touch
We're the DDI provider you've been looking for.
Drop us a line and let's talk.
Products and Services
From core network services to multi-cloud management, BlueCat has everything to build the network you need.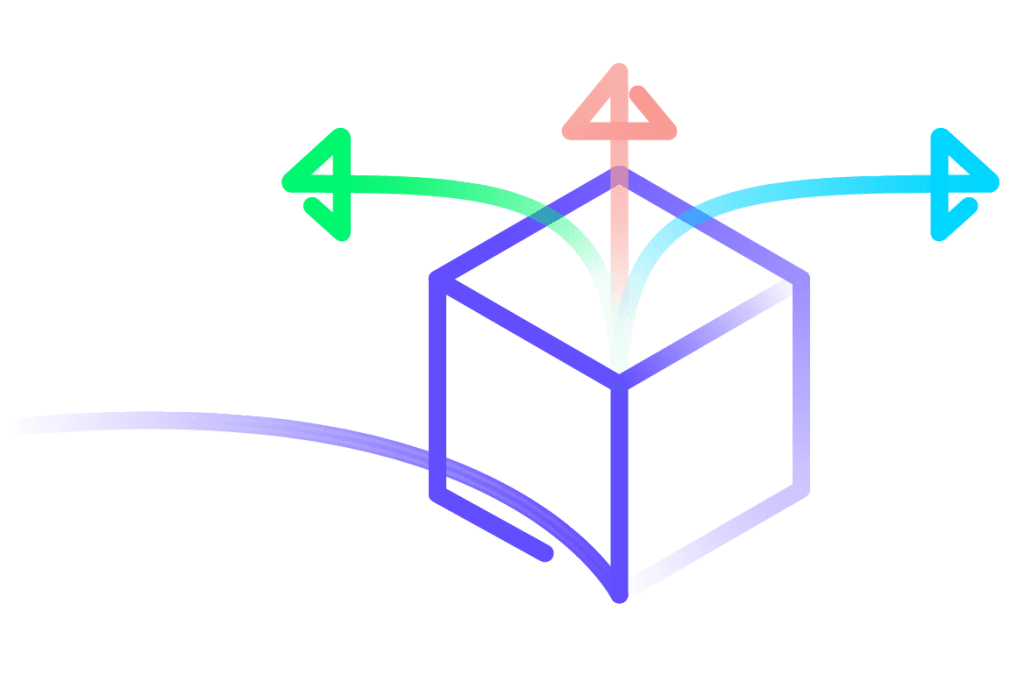 Read our blog
Our blog covers all the latest developments in network management, cybersecurity and DNS, with expert insights and opinions.