Last updated on September 25, 2020.
Toronto, Canada – April 12, 2011 – BlueCat Networks, the IPAM Intelligence™ company, today announced the general availability of Proteus for Microsoft DNS and DHCP, an advanced IP Address Management (IPAM) solution for Microsoft® Windows® environments that simplifies network management and reduces IT costs. The new solution is the only leading IPAM solution available as a virtual appliance on the Microsoft Hyper-V virtualization and cloud platform. It is also available as a virtual appliance on VMware or as a hardened physical appliance.
Thousands of organizations rely on Microsoft Windows servers to provide critical DNS and DHCP services for their internal systems and users; however Windows provides no native IP Address Management and only limited administrative capabilities. BlueCat Networks' Proteus solution complements and extends Windows DNS and DHCP services by providing global visibility, process automation and workflow control to manage even the largest and most complex Windows networks.
"The explosive growth of IP-enabled devices has placed a strain on network administrators," said Brad Micklea, Vice President of Product Management, BlueCat Networks. "IT initiatives such as data center consolidation, virtualization and cloud computing create additional challenges. Proteus for Microsoft DNS and DHCP simplifies the management of Windows DNS and DHCP, while ensuring that core services remain reliable, resilient and efficient. Proteus helps organizations maximize their Microsoft investment by bringing all IP, DNS and DHCP information into a single pane of glass. Proteus also allows organizations to efficiently push DNS and DHCP management to division or branch office teams, while providing flexible role-based access controls, automation and change control to ensure that central IT has as much visibility and control as needed."
With flexible deployment options, Proteus seamlessly integrates into existing Windows networks with minimal effort. There is nothing to install on domain controllers or DNS/DHCP servers and Proteus' small footprint means that organization can use standard hardware or Hyper-V or VMware virtual machines.
BlueCat Networks will host a webinar on April 27, 2011 to outline how Proteus makes Windows network management simpler and more cost-effective. For more information and to register for the webinar, please visit: http://bluecatnetworks.com/solutions/microsoft/webinar.
Key Benefits of the Proteus Platform
Efficient Network Management – Proteus reduces the load on your expert administrators by allowing common tasks to be automated and delegated down while providing flexible role-based authentication, workflow, change control, rollback and auditing.
Global Visibility – Administrators can use any browser-based device to view and manage all IP assets across even the most complex network environment. This allows them to make changes, view the network details and approve change requests all from their smart device, laptop, tablet or any terminal with a browser – anywhere, anytime.
Planning and Modeling – Proteus allows administrators to plan and model out their public, corporate, private and test/lab IP networks with tools that track, partition, resize, move and split IP network space. Network modeling and templates let you…Get it right the first time.
Process Automation – Automation including Automatic Discovery and IP Reconciliation makes routine network management tasks easy and error free. Integrated Data Validation tools examine DNS and DHCP data for configuration errors and best practices.

About Proteus

BlueCat Networks' Proteus IP Address Management (IPAM) solution easily integrates within Microsoft DNS and DHCP environments. The solution complements and enhances Microsoft DNS and DHCP services by providing visibility into all DNS and DHCP activity, sophisticated tracking and modeling tools, increased service continuity, and centralized management. As network administrators are asked to do more with less, Proteus introduces efficiencies by streamlining workloads, enabling delegation of responsibilities with accountability and simplifying their network infrastructure.

About BlueCat Networks
BlueCat Networks is a leading provider of smart, simple, scalable IP Address Management (IPAM) solutions. With tightly integrated IP core services, our software solutions give organizations the power to centrally manage "everything IP" in their network from a single pane of glass. The result is a dynamic network that is more resilient, cost-effective and easier to manage.
Rated in the highest "Strong Positive" category in the Gartner 2011 MarketScope for DNS, DHCP and IP Address Management, BlueCat Networks' feature-rich and future-ready solutions have helped Global 2000 companies and government agencies reduce costs and solve today's most critical IT challenges – from accelerating the rollout of new services and optimizing core services in the branch office to data center virtualization and consolidation. We also help organizations manage growth and change by easing the transition to new technologies such as IPv6 and DNS Security (DNSSEC).
For more information, visit http://bluecatnetworks.com.
Proteus, Adonis, IPAM Intelligence, IPAM for Everyone and BlueCat Networks are trademarks of BlueCat Networks, Inc. and/or BlueCat Networks (USA) Inc. Other products mentioned herein may be trademarks and/or registered trademarks of their respective owners
Get in touch
We're the DDI provider you've been looking for.
Drop us a line and let's talk.
Products and Services
From core network services to multi-cloud management, BlueCat has everything to build the network you need.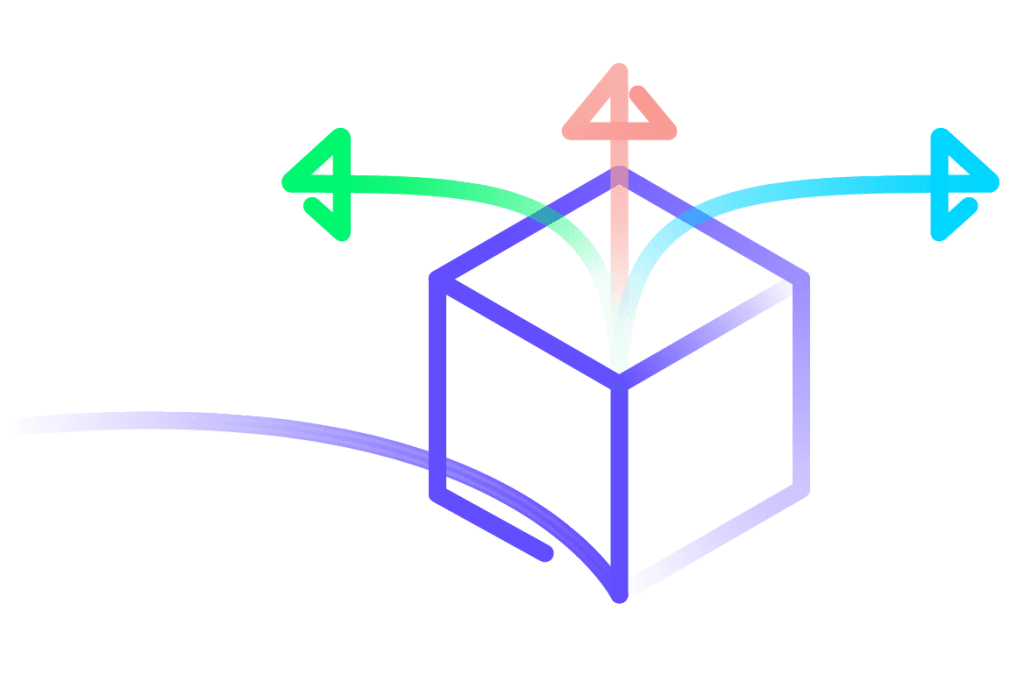 Read our blog
Our blog covers all the latest developments in network management, cybersecurity and DNS, with expert insights and opinions.