New Best-in-Class 5×7 Global Support Offering and Appliance Lineup
Addresses the Business-Critical Nature of IP Core Services
Toronto, Canada – May 4, 2011 – BlueCat Networks, the IPAM Intelligence™ company, today announced a new 5×7 standard Customer Care program to deliver five-hour on-site repair, seven days a week for its new lineup of IP Address Management (IPAM), DNS and DHCP hardware appliances. Physical appliances from BlueCat Networks' new lineup* purchased with a support and maintenance agreement now includes 5×7 on-site repair in major markets.
"In today's IP-dependent world, when core network services like DNS or DHCP fail, business stops," said Rory Hochman, Vice President of Customer Care, BlueCat Networks. "To ensure core services uptime and resiliency, organizations need reliable, scalable and secure solutions backed by responsive service and support. A year ago, BlueCat Networks set a benchmark for customer support with the launch of Care, our fully interactive technical support portal. Now, as the first IPAM vendor to offer 5×7 on-site hardware repair, we're taking customer support to a whole new level. Our global 5×7 on-site service maximizes uptime by eliminating the need for customers to 'swap out' their business-critical appliances in the event of a hardware failure."
BlueCat Networks' 5×7 standard support offering, together with its refreshed lineup of appliance-based solutions, sets a new bar for reliability. BlueCat Networks' new appliances incorporate the latest specifications for greater scalability and enhanced hardware resiliency and lights-out management. With 5×7, customers gain the peace-of-mind that, should an outage occur, a technician can be on-site in their data center within 5 hours to repair the BlueCat Networks appliance and rapidly restore service.
"BlueCat Networks has always been responsive and proactive in dealing with customer care issues," said Ruben Navarro, District Manager, Trace 3, a BlueCat Networks Partner. "The depth of their technical expertise, combined with an extensive knowledgebase and online troubleshooting tools, adds value to our implementation and makes BlueCat Networks stand out among solution providers. With the introduction of 5×7 on-site repair for its new appliances, BlueCat Networks has once again demonstrated its commitment to deliver stellar customer service and support."
"As an authorized BlueCat Networks partner and reseller, we share a deep commitment to customer satisfaction and going the extra mile to ensure a successful implementation that delivers long-term business benefits," said John Harris, District Sales Manager, AE Business Solutions. "Our clients want to know that they are investing in the best, most reliable IPAM solutions available, and that those solutions are backed by the industry's best customer care and technical support. With its new physical appliance lineup and 5×7 on-site repair service, BlueCat Networks' IPAM, DNS and DHCP solutions should be even more attractive to our clients."
About BlueCat Networks
BlueCat Networks is a leading provider of smart, simple, scalable IP Address Management (IPAM) solutions. With tightly integrated IP core services, our software solutions give organizations the power to centrally manage "everything IP" in their network from a single pane of glass. The result is a dynamic network that is more resilient, cost-effective and easier to manage.
Rated in the highest "Strong Positive" category in the Gartner 2011 MarketScope for DNS, DHCP and IP Address Management, BlueCat Networks' feature-rich and future-ready solutions have helped Global 2000 companies and government agencies reduce costs and solve today's most critical IT challenges – from accelerating the rollout of new services and optimizing core services in the branch office to data center virtualization and consolidation. We also help organizations manage growth and change by easing the transition to new technologies such as IPv6 and DNS Security (DNSSEC).
For more information, visit http://bluecatnetworks.com.
* Note: Adonis XMB continues to be supported via RMA (Advanced replacement). Other qualifying terms and conditions may apply.
Proteus, Adonis, IPAM Intelligence, IPAM for Everyone and BlueCat Networks are trademarks of BlueCat Networks, Inc. and/or BlueCat Networks (USA) Inc. Other products mentioned herein may be trademarks and/or registered trademarks of their respective owners. The use of the word "partner" or "partnership" does not imply a legal partnership relationship between VMware and any other company.
Get in touch
We're the DDI provider you've been looking for.
Drop us a line and let's talk.
Products and Services
From core network services to multi-cloud management, BlueCat has everything to build the network you need.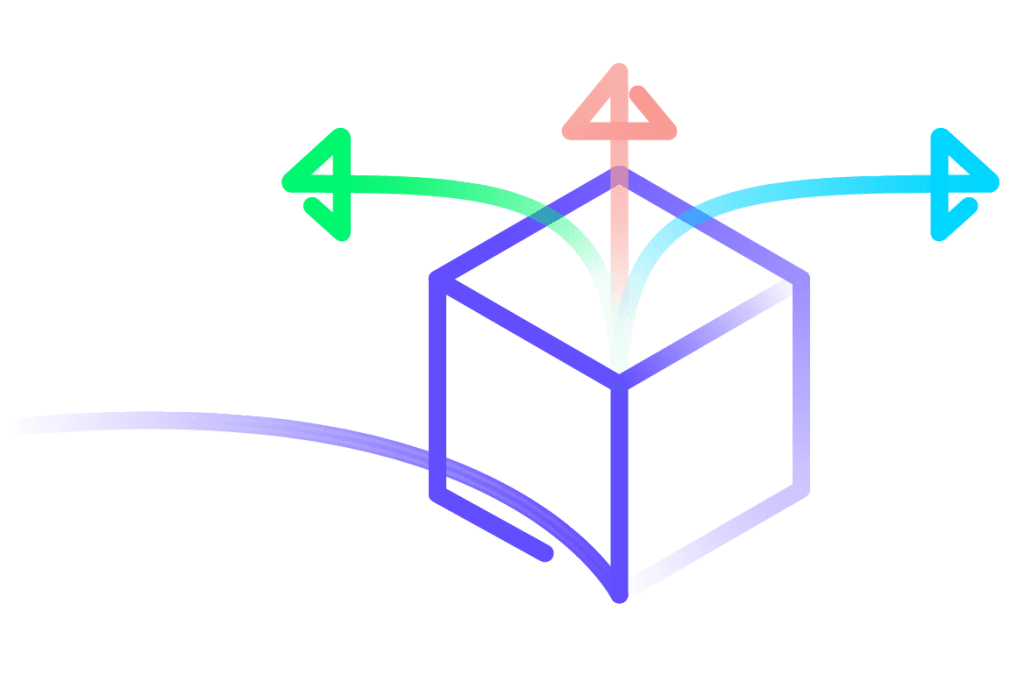 Read our blog
Our blog covers all the latest developments in network management, cybersecurity and DNS, with expert insights and opinions.