BlueCat Networks Citrix Ready Solutions Now Verified with Citrix NetScaler SDX
Toronto, Canada – October 3, 2012 – BlueCat Networks, the IPAM Intelligence™ company, today announced that it has teamed with Citrix® to help organizations build more intelligent, app-driven networks. BlueCat Networks will work with Citrix to deliver best-in-class DNS, DHCP and IP Address Management solutions on NetScaler® SDX, the company's consolidated service delivery networking platform, for software defined networks (SDN).
"The dynamic nature of cloud services requires a level of app-awareness, control and flexibility that goes beyond the capabilities of today's datacenter networks," said Morgan Gerhart, Director, NetScaler Product Group, Citrix. "Together, by integrating BlueCat Networks solutions with Citrix NetScaler SDX we are creating an open and unified solution that will provide the infrastructure needed to move the industry toward software-defined networking."
"The growing adoption of cloud and BYOD is placing a heavy demand on the network and core services like DNS and DHCP," said Brad Micklea, Vice President of Product Management, BlueCat Networks. "Simply starting up an Apple iPhone or iPad not only requires an IP address, but also over 30 different DNS queries. To prepare for cloud and the influx of personal devices, BYOD registration must be tightly integrated with DNS, DHCP and IP Address Management. The DNS, DHCP and IPAM infrastructure also needs to be elastic, scalable and easy to manage to reduce the everyday administration burden on IT. BlueCat Networks is working together with Citrix to deliver resilient global server load balancing and integrated DNS, DHCP and IP Address Management on Citrix NetScaler SDX. Thanks to this integration, it will be easier than ever for organizations to securely access applications and data from any device across the enterprise and in the cloud."
With BlueCat Networks' IPAM solution, basic network configuration tasks critical to supporting strategic cloud and BYOD initiatives can be automated or completed with a few clicks of the mouse. Combined with Citrix NetScaler, BlueCat Networks' BYOD solution offers an adaptive, cost-effective solution for enabling scalable and secure BYOD and mobile access to cloud applications without overwhelming IT staff. For more information, visit:
By integrating with partners such as BlueCat Networks, the next generation NetScaler SDX allows the entire network to be app-driven. Unlike closed, proprietary systems that compromise functional depth for functional breadth by adding piecemeal extensions to existing products NetScaler SDX consolidates best-in-class network services.
About BlueCat Networks
BlueCat Networks provides a smarter way to manage BYOD, mobile devices and cloud. With powerful IT self-service, automation and workflow delegation, BlueCat Networks software solutions give organizations the power to manage "everything IP" in their network including devices, users and IP activity from a single pane of glass. The result is a dynamic network that is more resilient, cost effective and easier to manage.
With tightly integrated IP core services, BlueCat Networks' simple and scalable IP Address Management (IPAM) solutions have helped Global 2000 companies and government agencies reduce costs and solve today's most critical IT challenges – from BYOD and mobility to data center virtualization and cloud computing. We also help organizations manage growth and change by easing the transition to new technologies such as IPv6 and DNSSEC. To learn more, visit: https://bluecatnetworks.com.
Adonis, Proteus, Triton, DDI Orchestration, IPAM Intelligence, IPAM Orchestration and BlueCat Networks are trademarks of BlueCat Networks, Inc. and/or BlueCat Networks (USA) Inc. Other products mentioned herein may be trademarks and/or registered trademarks of their respective owners.
Get in touch
We're the DDI provider you've been looking for.
Drop us a line and let's talk.
Products and Services
From core network services to multi-cloud management, BlueCat has everything to build the network you need.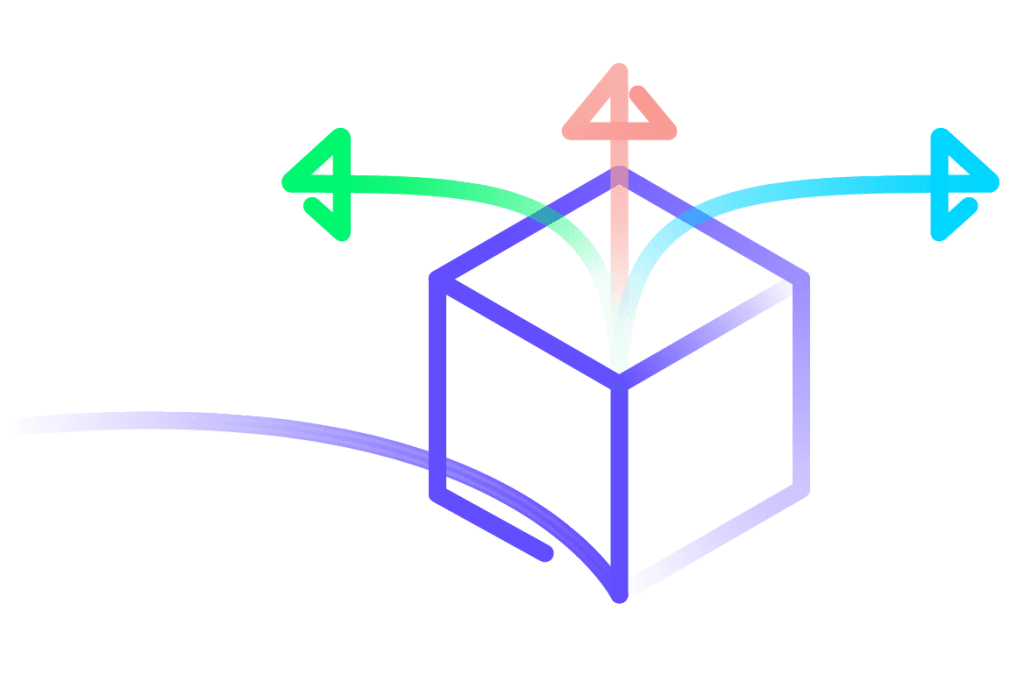 Read our blog
Our blog covers all the latest developments in network management, cybersecurity and DNS, with expert insights and opinions.